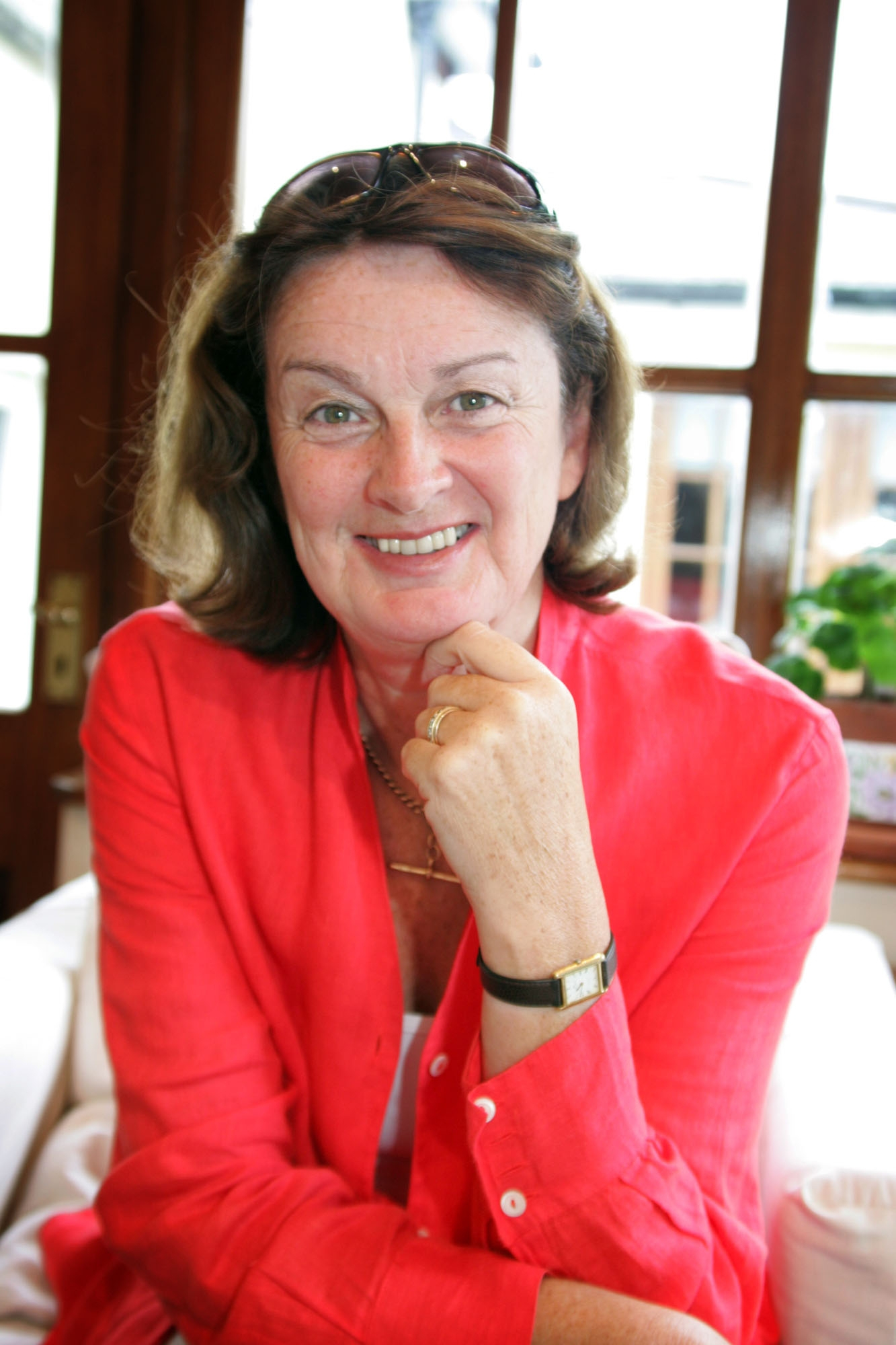 Grace O'Malley- The Biography of Ireland's Pirate Queen, 1530- 1603 by Anne Chambers (Gill Books 2019)
A new stage drama MATRIARCHS: The Pirate Queen and the Virgin Queen, written by Anne Chambers, was staged in Westport Town Theatre in August 2019.
For more information about Grace O'Malley:
www.graceomalley.com
Author's biography
Anne Chambers is author of ten biographies, including the best-selling Grace O'Malley – The Biography of Ireland's Pirate Queen 1530-1603, an historical novel, a collection of short stories and numerous screenplays.
Her latest biography From Rake to Radical: The Story of an Irish Emancipator is due to be published in Autumn 2022.
Her books have been translated into many languages and have been the subject of TV and Radio documentaries for Discovery, The Learning Channel, Travel Channel, ABC Australia, BBC, BBC World Service, RTE, TG4 and Lyric FM.
Anne was short-listed for the Irish Book Awards 1988 for Eleanor Countess of Desmond in 2014 for TK Whitaker: Portrait of a Patriot and for the Hennessey Literary Awards in 2004.
Her short film Coming Home was broadcast by RTE in 2010.
In 2018 she was awarded the Wild Atlantic Way Words Festival Hall of Fame Award in recognition of her contribution to Ireland's literary tradition.

Her biography and screenplay for a biopic TV series on Grace O'Malley is currently in development with Oscar-nominated director/producer, Kirsten Sheridan.
Her play MATRIARCHS: The Pirate Queen and the Virgin Queen was recently staged at Westport Town Theatre.
Anne is a member of the Writers Guild of Ireland.
Listen to our 25-minute chat with Anne Chambers about the legendary Grace O'Malley. Copies of the author's books can be borrowed from the library.
Grace O'Malley - The Woman Behind the Legend
There came to me… a most famous feminine sea captain called Granny Imallye… with three galleys and two hundred fighting men… She brought with her her husband for she was as well by sea and by land well more than Mrs Mate with him... This was a notorious woman in all the coasts of Ireland'.
Sir Henry Sidney, Lord Deputy of Ireland, 1576
(Elizabethan State Papers -deciphered from the original by the author)

For centuries the life of Grace O'Malley was abandoned to the vagaries of myth, fiction and folklore and she was air-brushed from the pages of Irish history.

In the past Irish heroines were required to fit a specific mould, adorned in the green cloak of patriotism, their personal lives untainted, their religious beliefs Roman Catholic. Grace O'Malley, 'a woman who overstepped the part of womanhood' as one of her 16th century detractors wrote, who allowed neither social, political nor religious convention to deter her, did not readily conform to the patriotic, dutiful, God-fearing picture of Gaelic womanhood promoted by past generations of Irish historians.

When Gaelic law prohibited a female chieftain, Grace O'Malley simply ignored the political and social obstacles placed in her path. Leading by example by land and by sea, commanding an army of 200 men and a fleet of ships, her daring and charisma, as well as her success, made her an accepted leader to her followers contrary to both native Irish law and social mores. Such was her influence and power that she eventually became an accepted matriarch, not merely of her own followers and extended family, but of neighbouring clans.

And her maritime capability gave her role as leader a decided advantage as well as setting her apart from other female leaders through the centuries. It took immense skill and courage to ply the formidable Atlantic Ocean. As is evidenced from the many contemporary accounts Grace was a skilled and courageous seafarer. Her ability to sail her ships to Scotland, England and Spain, ranks her with the best mariners of the period.

When the expansionary and colonisation policies of her contemporary Queen Elizabeth I of England impacted on Ireland in the last decades of the 16th century, Grace's abilities in the political arena came into play. Skilfully negotiating her way through the Machiavellian web of Elizabethan court politics, she out-manoeuvred many of the most prominent English statesmen of the day. Her correspondence and meetings with such Elizabethan movers and shakers as Lord Burghley, Sir Henry Sidney, Sir John Perrot, Sir Philip Sidney, Robert Cecil and eventually with Queen Elizabeth herself, confirms her exceptional political acumen. This aspect of her live was acknowledged at the end of her life by the inclusion of her name among the otherwise all-male leaders in the famous 1599 Boazio map of Ireland, the only woman so recorded.

One of the last recorded voyages made by this iconic female sea-queen was leading a retaliatory attack on the lands of Ruari MacNeill, chieftain of the island of Barra off the west coast of Scotland, at the ripe 'old' age of sixty seven (equivalent to 87 today!)

Grace died in 1603 and is thought to be buried in Clare Island Abbey.
www.graceomalley.com