Author's biography
Nuala O'Connor is a novelist, short story writer and poet, and lives in Co. Galway with her family. She is the author of four previous novels, including Becoming Belle (2018) and Miss Emily (2015), a reimagining of the life of Emily Dickinson, and six short story collections, her most recent being Joyride to Jupiter (2017). She has won many prizes for her short fiction including the Francis MacManus Award, the James Joyce Quarterly Fiction Contest and the UK's Short Fiction Journal Prize. Nuala's work has also been nominated for numerous prizes including the Edge Hill Short Story Prize, the Kerry Group Irish Novel of the Year Award, the Irish Book Awards Novel of the Year and the International Dublin Literary Award. She is editor-in-chief at flash e-zine Splonk.
Author Nuala O'Connor says:

"NORA, for me, is an homage to Nora Barnacle as individual, woman, caretaker and mother, firstly, and, secondly, to Joyce as life-partner, father and genius writer. I try to look with empathy at this extraordinary couple who age and grow together, while negotiating the ordinary travails of life that so many of us deal with. Those people may be the great James Joyce and the inimitable Nora Barnacle but, in 1904, they were just two young people, setting out together to who knew what, who knew where. NORA, I hope, opens out the intimate, intriguing detail of the strange and lovely journey they took side by side."
A Dubliner herself, Nuala O'Connor has curated the 2022 exhibition "—Love, says Bloom" currently on at the Museum of Literature Ireland (MoLI) in the capital, which looks at the deep love between James Joyce, his wife Nora Barnacle, and their children Giorgio and Lucia, using music as a steadfast element in their lives. Details HERE
Book review - Museum of Literature Ireland (MoLI):
In sensuous, resonant prose, Nuala O'Connor has conjured the definitive portrait of this strong, passionate and loyal Irishwoman. Nora is a tour de force, an earthy and authentic love letter to Irish literature's greatest muse.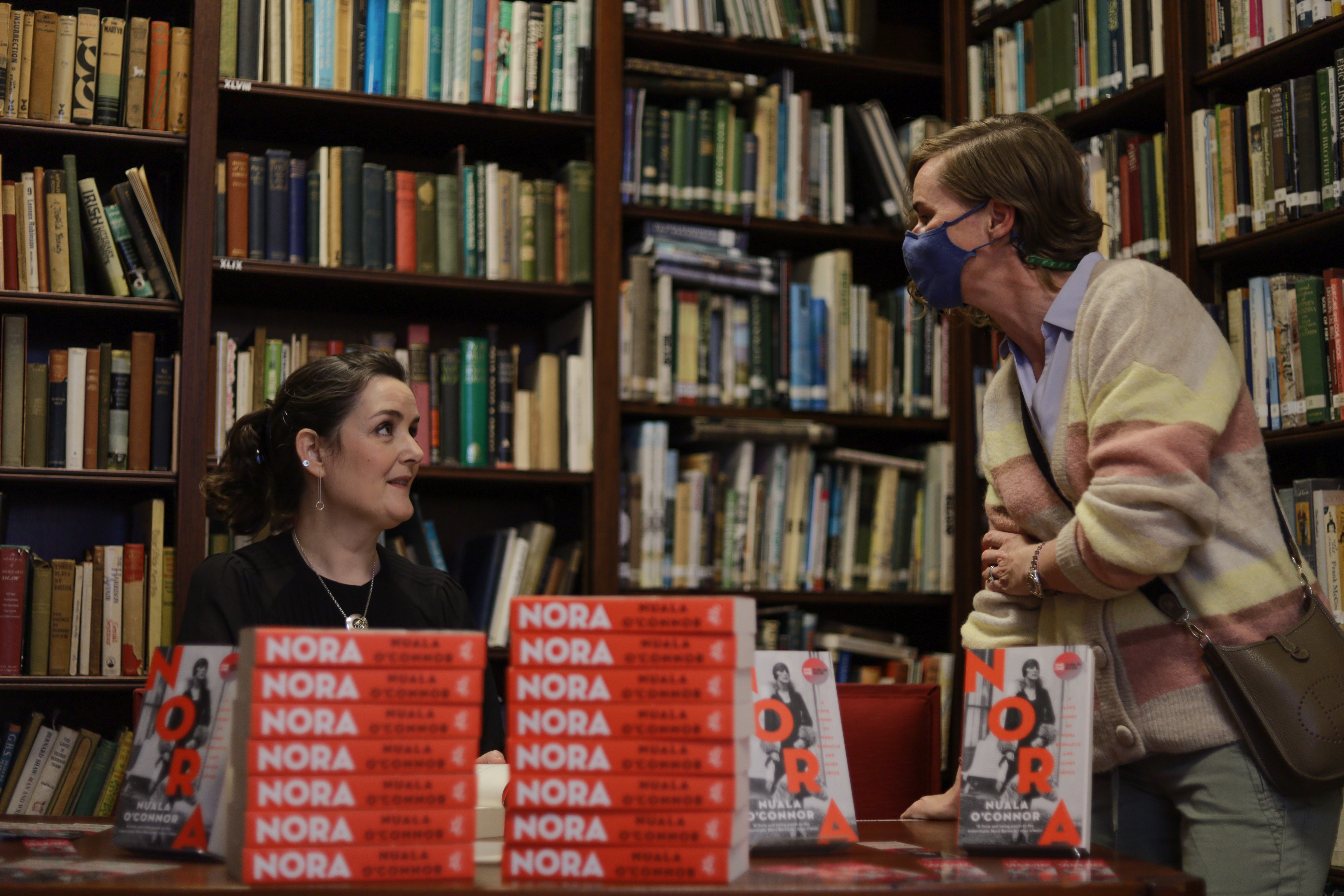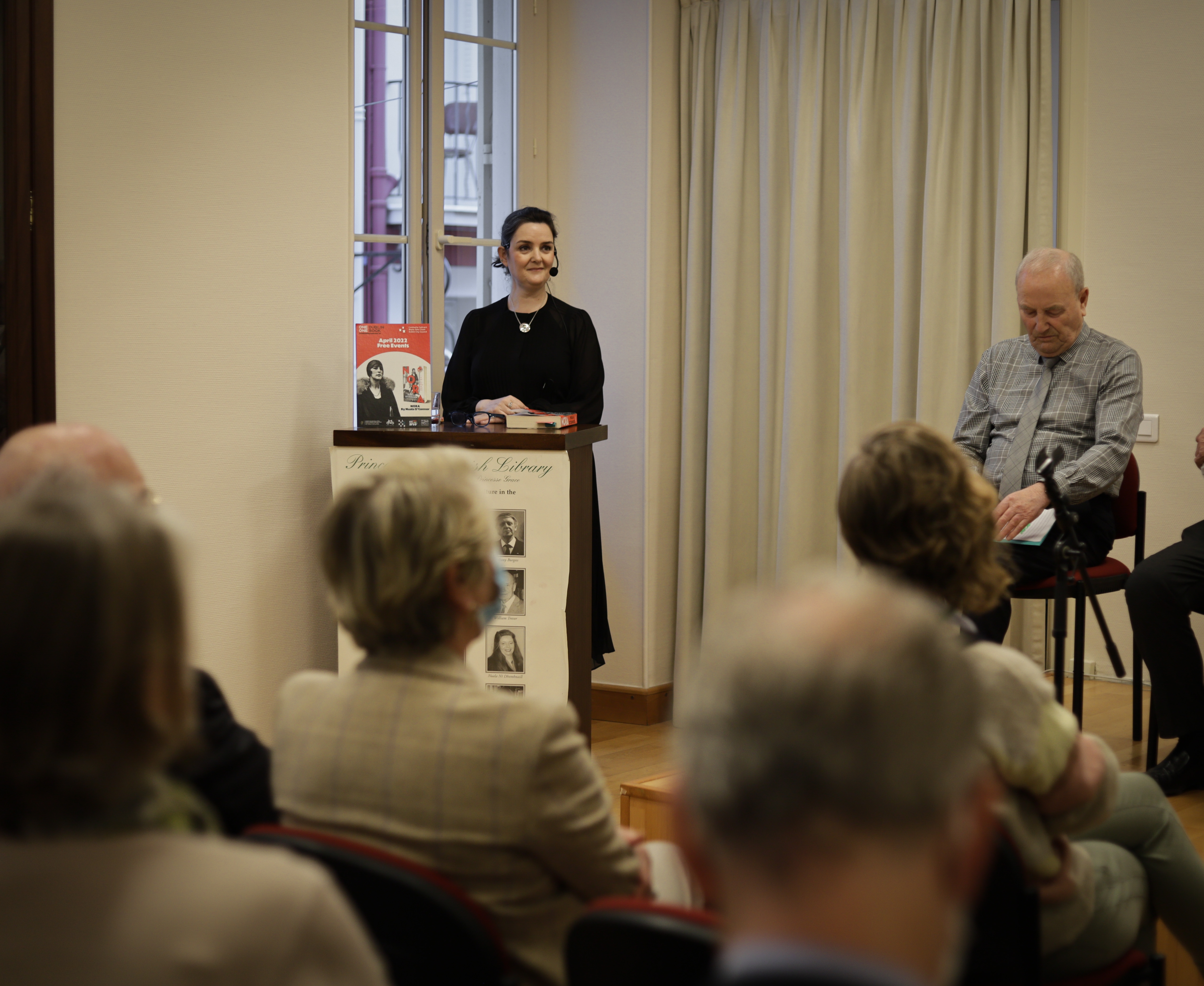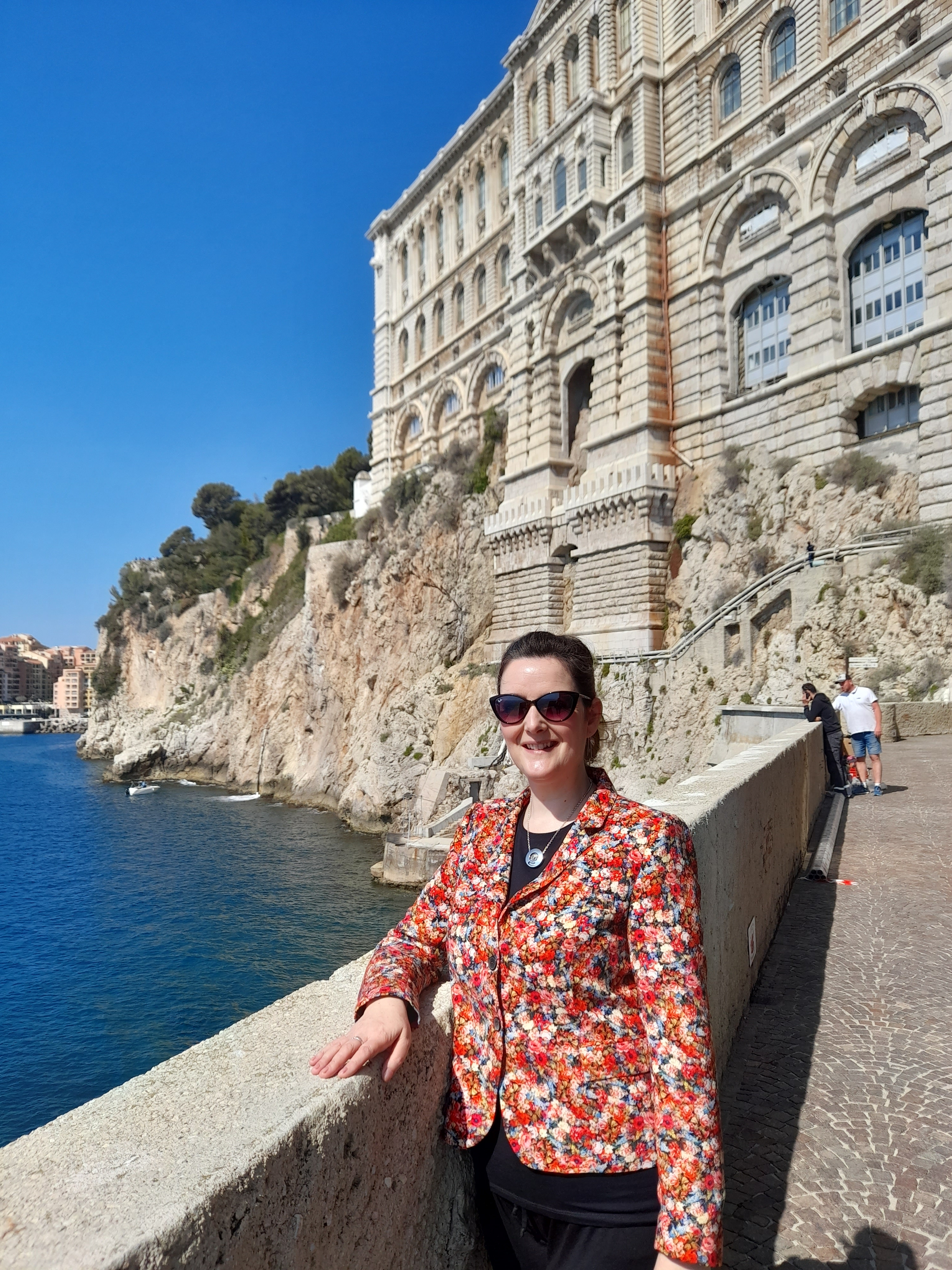 Photo credit: P. Farquharson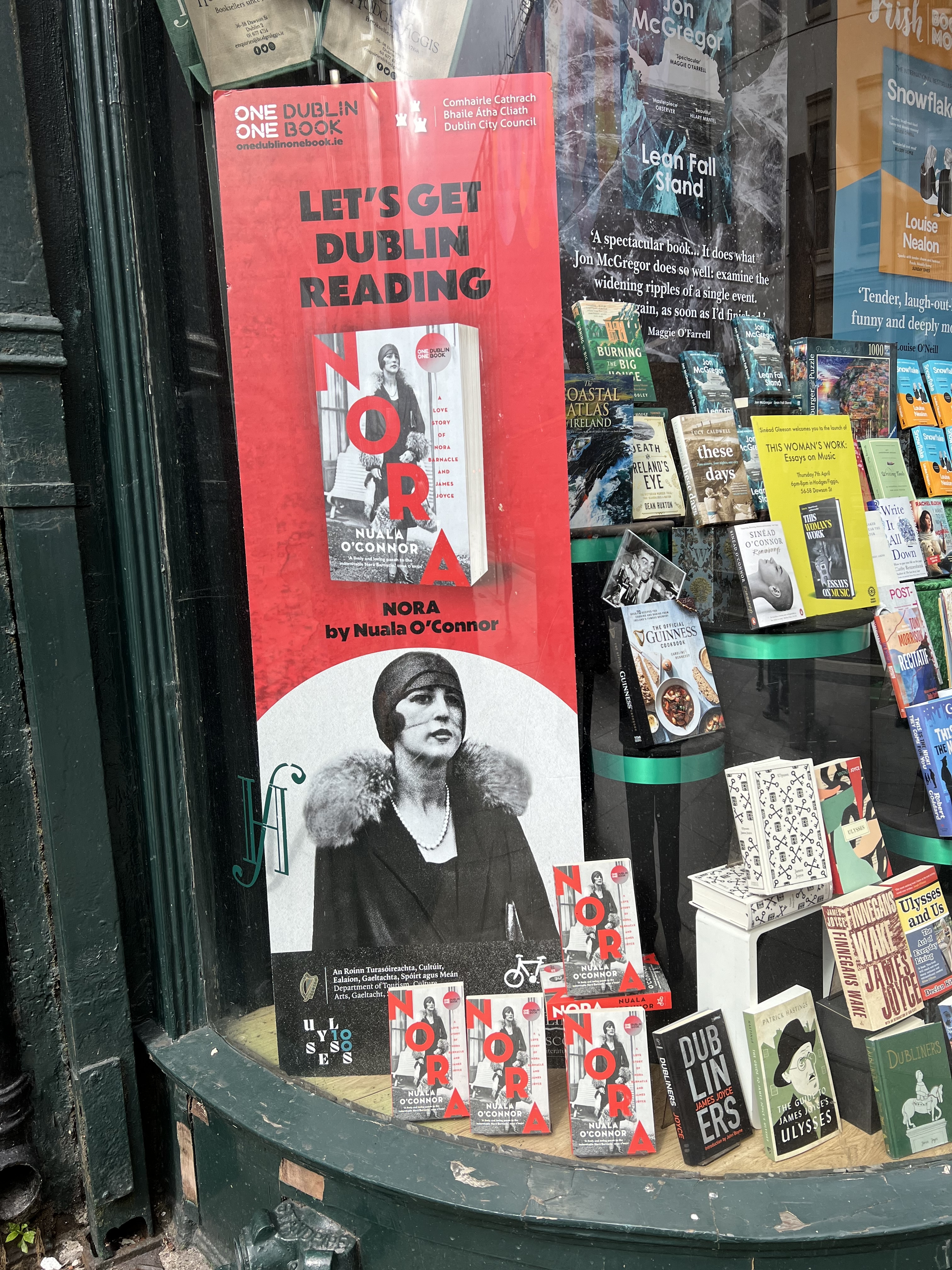 Shop window of Hodges and Figgis, Dublin book shop
Replay of event below.
Click to watch the one-hour long talk by the author and dramatic readings by actors. Followed by 15 minutes Q&A.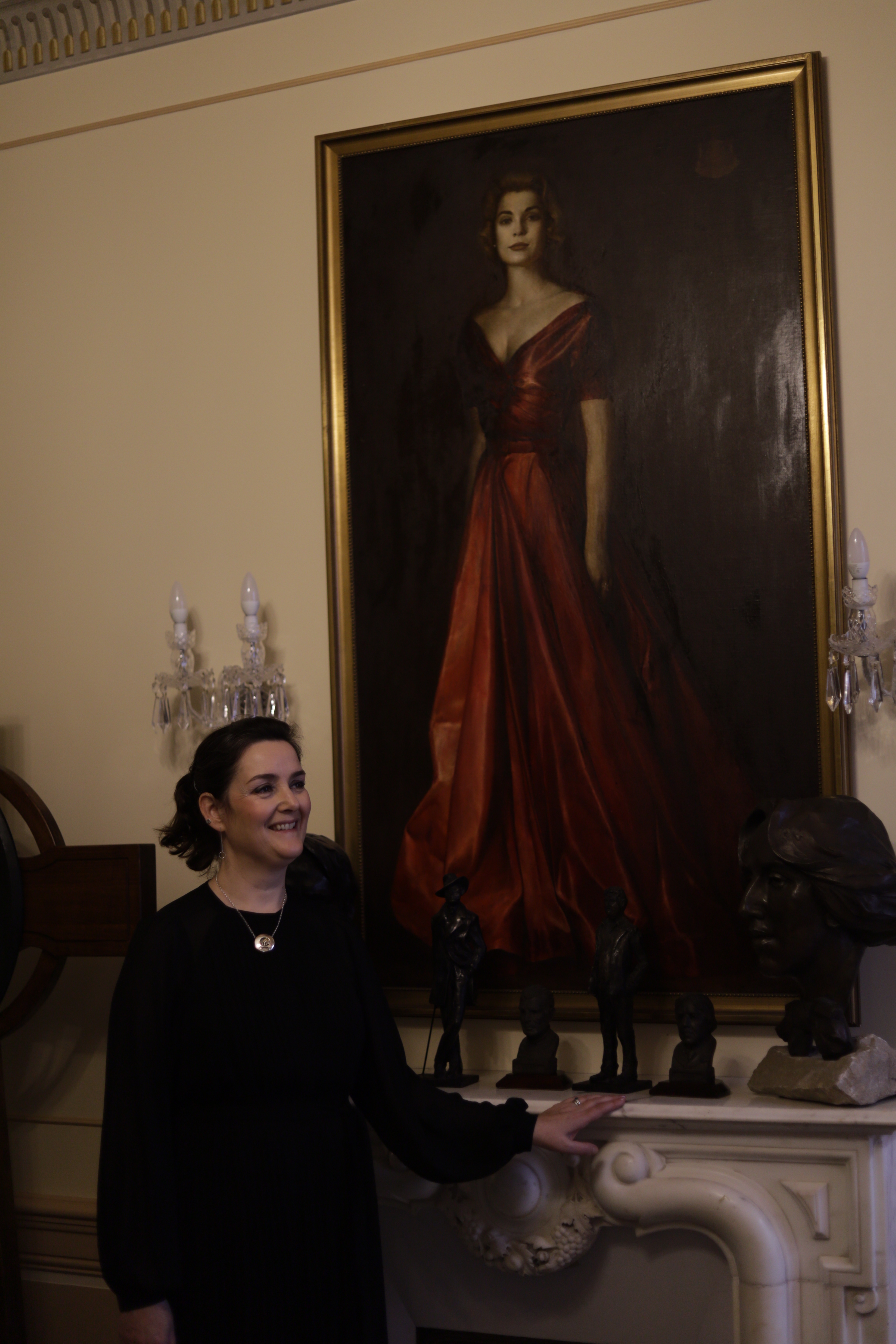 Photo credit unless otherwise stated: M. Gribble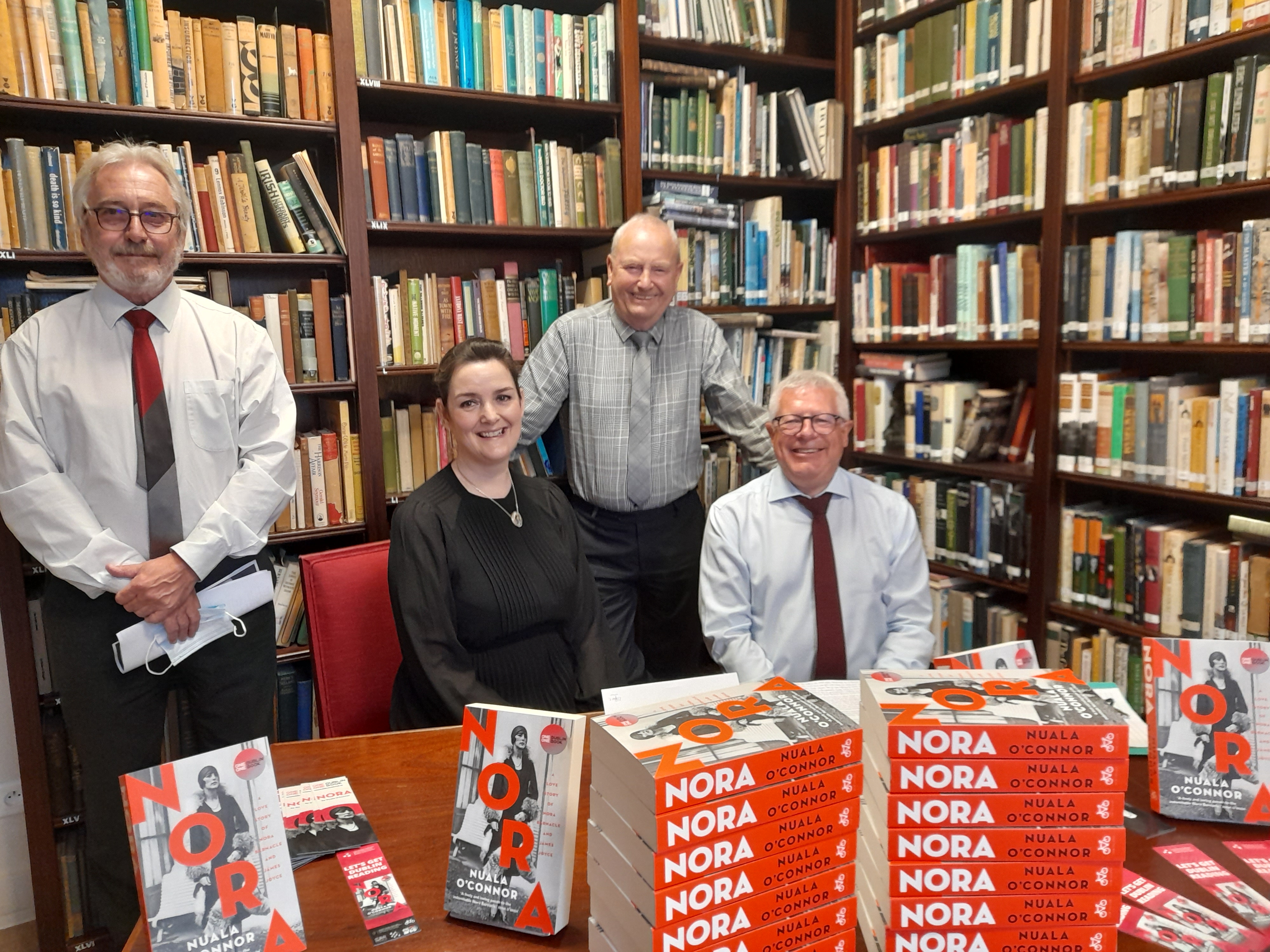 Photo credit : P.Farquharson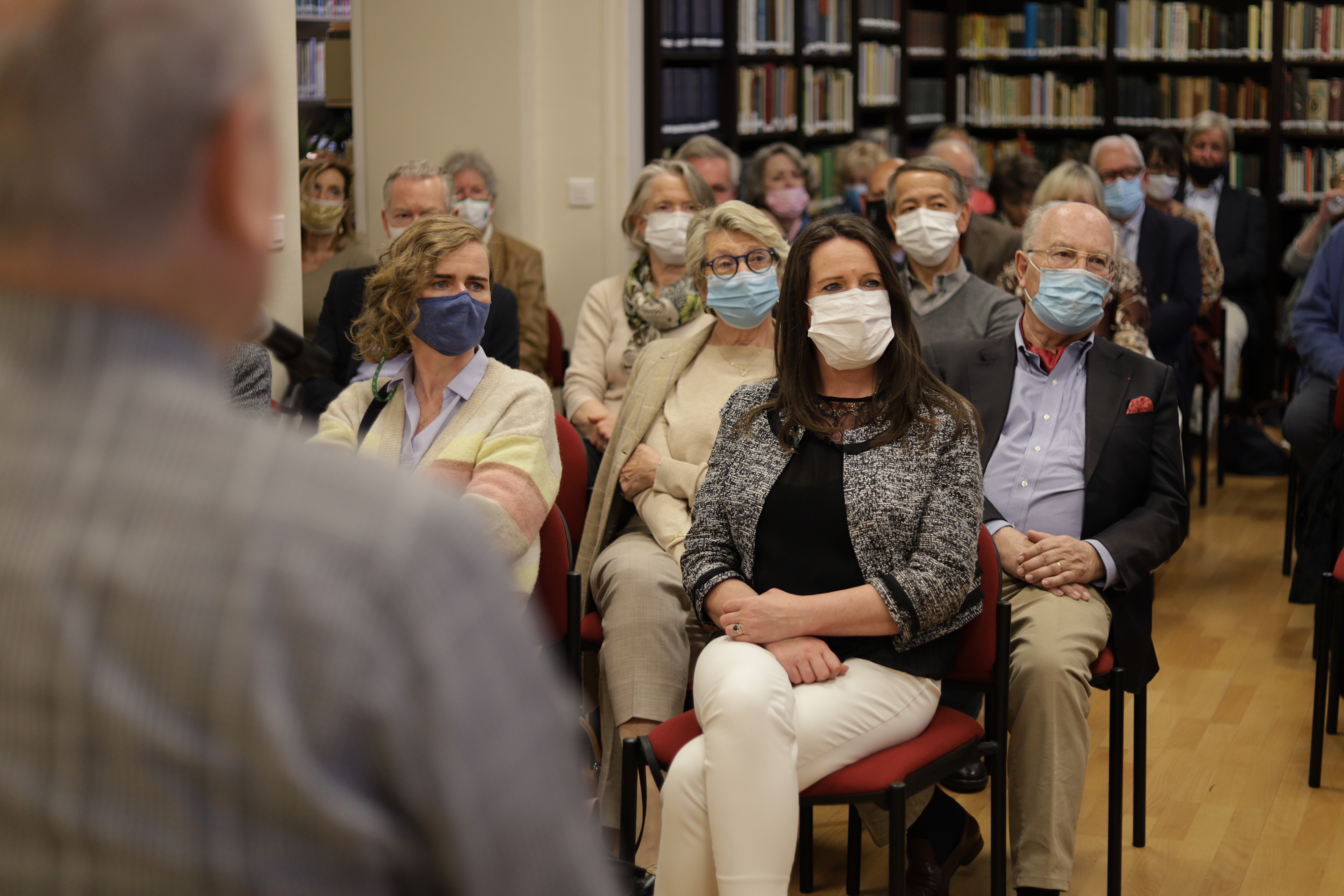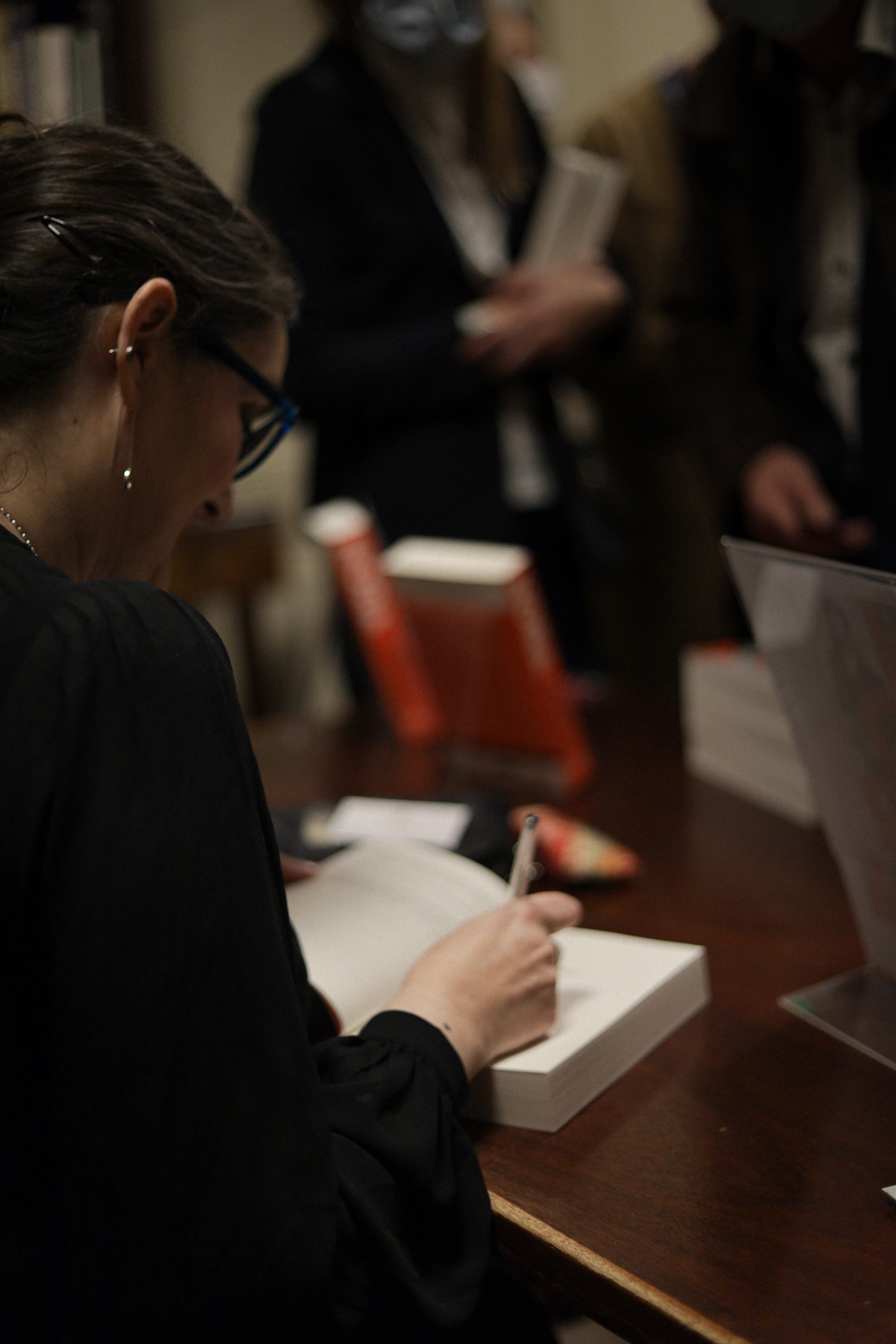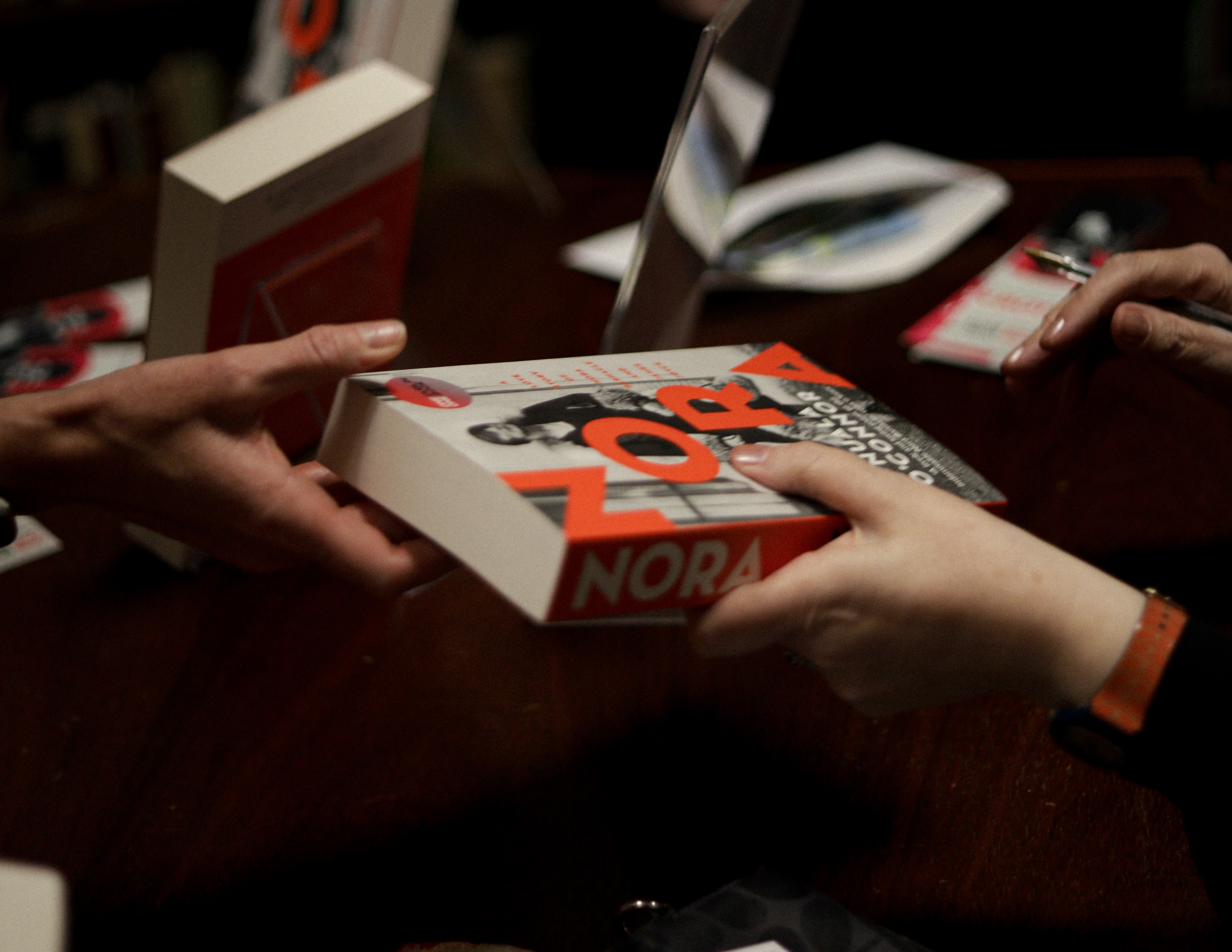 What to expect on April 28th
This event will be a bit different to usual!
Nuala O'Connor will speak about the meticulous research undertaken and what inspired her to write this book, which was named one of the best books of historical fiction by the New York Times. The bio-fictional novel takes the facts around the lives of Nora and James Joyce, and re-imagines them as a fictional story.
The author's talk will be illustrated by dramatic readings of four personal letters from Joyce to Nora, performed by actors from the local Monaco-Ireland Arts Society.
Nuala will also briefly bring us behind the scenes of the exhibition that she curated for Dublin's Museum of Literature Ireland (MoLI) entitled "—Love, says Bloom", which looks at the deep love between the couple and their children, using music as a steadfast element in their lives.
The event and Q&A from the audience (circa one hour) will be followed by book signings and drinks in the library's Princess Grace salon.
The book 'Nora' , published by New Island Books, was named by Dublin City Council and Dublin UNESCO City of Literature as the 'One Dublin One Book' choice for 2022. The PGIL is delighted to be included in their programme line-up. Details HERE