Author's biography
The acclaimed author of four novels, Claire Kilroy earned her BA and M.Phil. in creative writing at Trinity College Dublin. She worked as an assistant editor on BBC television drama Ballykissangel, while writing the first draft of her novel 'All Summer'.
Claire's novels are all published by Faber & Faber and her fifth novel, Soldier Sailor, about motherhood, will be published in May 2023.
The Devil I Know (2012), described by The Guardian as "a satiric danse macabre of brio and linguistic virtuosity," and by the New York Times as "savagely comic... and great fun."
All Names Have Been Changed (2009)
Tenderwire (2006)
All Summer (2003)
Claire has been shortlisted for the Kerry Group Irish Novel of the Year three times and won the Rooney Prize for Irish Literature in 2004. In 2019, she was an inaugural recipient of the Markievicz Award.
"This young Irish writer packs a stunning worldly wisdom into her beautiful prose." Barbara Kingsolver.
Two authors Kilroy cites as influential to her work are John Banville and Vladimir Nabokov.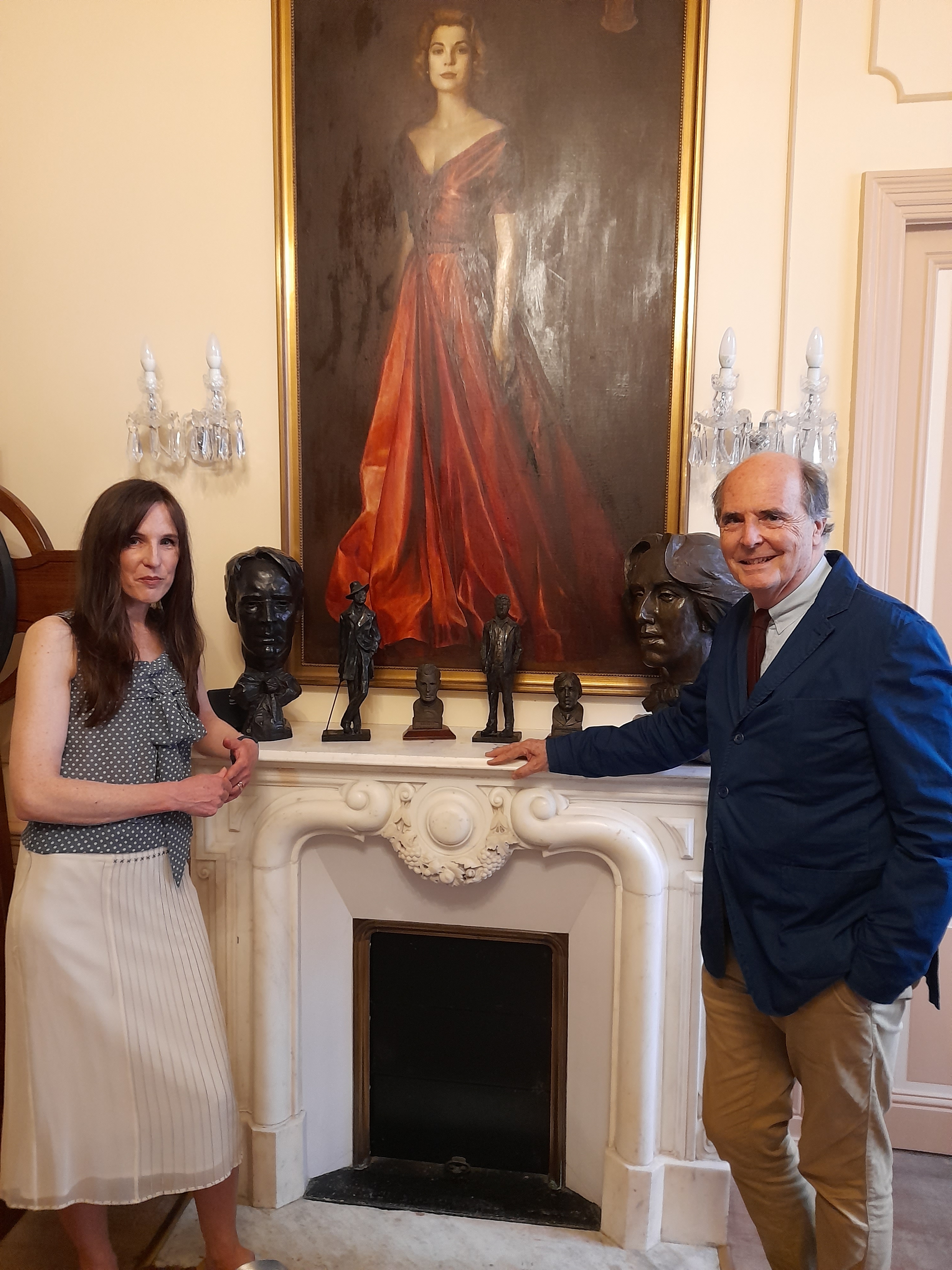 Author Claire Kilroy with PGIL Trustee Mark Armstrong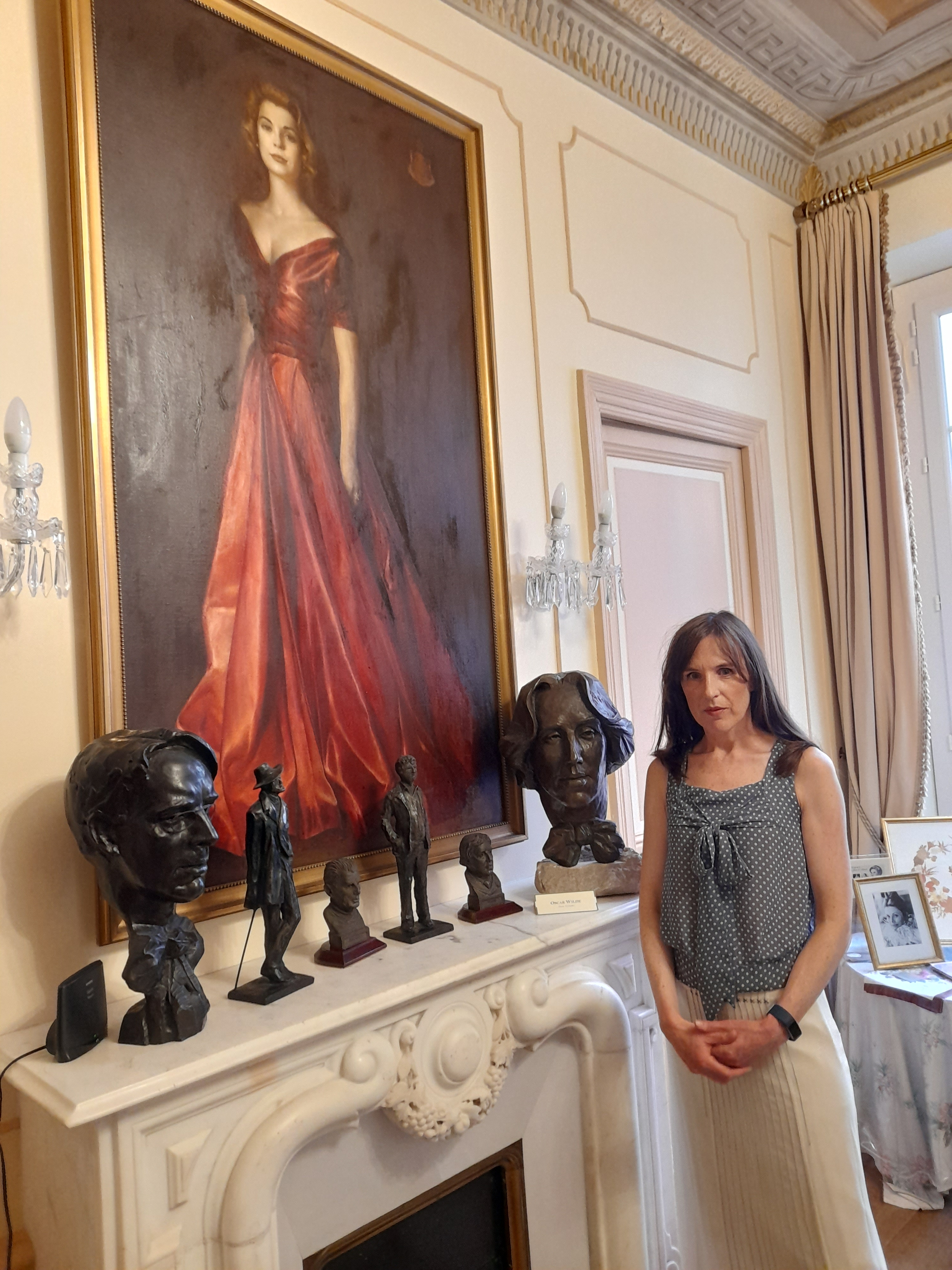 Event theme
The theme of Claire's talk will be about rereading Ulysses during the pandemic. A personal insight by the author of her journey through the modernist masterpiece, while under lock-down in Dublin.
The author will also talk briefly about her latest book, Soldier Sailor to be published in May 2023.
Reserve your seat!
email: info@pgil.mc or Tel: +377 93 50 12 25
Details:
The talk starts at 7pm (duration one hour). Followed by a cocktail.
The PGIL's rare first edition of 'Ulysses' by James Joyce in 1922 is on display.
Please arrive at least five minutes before 7pm - ideally everyone will be seated so we can begin on time.
Entrance is 10 Euro. Cash is preferred as we have no bank machine at the library (exact change if possible) or a cheque made out to the 'Fondation Princesse Grace'.
Masks are no longer required. Of course you are free to wear one.