Monaco's National Day - La Fête Nationale
Otherwise known as La Fête du Prince - the Sovereign Prince's Day - was a huge success this year.
The special day commemorates the Principality's cultural legacy and national identity. Celebrated each year on November 19th, the date was chosen as a tribute to the patron Saint of Monaco.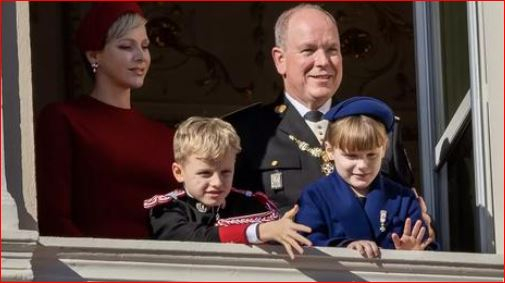 The Prince's family appeared at the balcony of the Prince's Palace to greet the citizens and residents of the Principality of Monaco gathered on the Place du Palais to witness the grand military parade. Dressed in similar styles mother and daughter, H.S.H. Princess Charlene and Princess Gabriella looked stunning, while H.S.H. Prince Albert II and son Hereditary Prince Jacques were smartly dressed in military attire, as is tradition for La Fête Nationale.
The day's festivities, which included military music and marches, all reflected Monaco's rich heritage, the pride of Monaco's close community.