Ulysses 100
A commemorative e-book was published on 02.02.2022
See pages 65-71 for Monaco's contribution
Click HERE for over 10 hours of enjoyment (readings, music, photos, videos & more)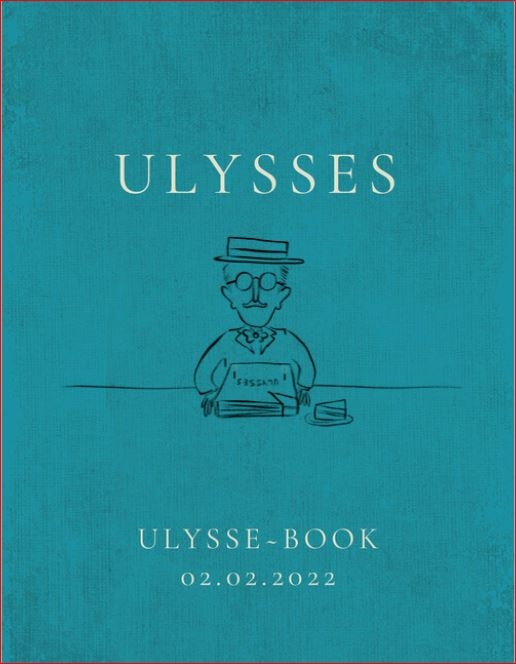 The date 02/02/2022 marks the centenary of the publication of Ulysses in 1922, not in Dublin but in Paris by Shakespeare and Company. The Princess Grace Irish Library in Monaco is delighted to participate in celebrations at the Centre Culturel Irlandais (CCI) in Paris, where our first edition copy #312 of Ulysses was on display for two months.
The CCI kicked off their centenary programme to mark the publication of this modernist masterpiece and to inaugurate their centenary exhibition. In attendance was Niall Burgess, His Excellency Ambassador of Ireland to France and the Principality of Monaco.
On 02.02.22 a special e-book, as part of the 'Ulysses 100' project, was on show to the audience. See pages 65-71 for Monaco's contribution. It features contributions from all over the world, including a photo of H.S.H. Prince Albert II with our first edition copy of Ulysses at the Prince's Palace of Monaco and a reading at the Princess Grace Irish Library (PGIL). This precious first edition copy is on permanent display at the PGIL in Monaco.
Listen below to the reading of Sylvia Beach's autobiographical account of meeting James Joyce and agreeing the publish Ulysses - read by actors from the Monaco-Ireland Arts Society at the PGIL. Introduction by PGIL Director Paula Farquharson.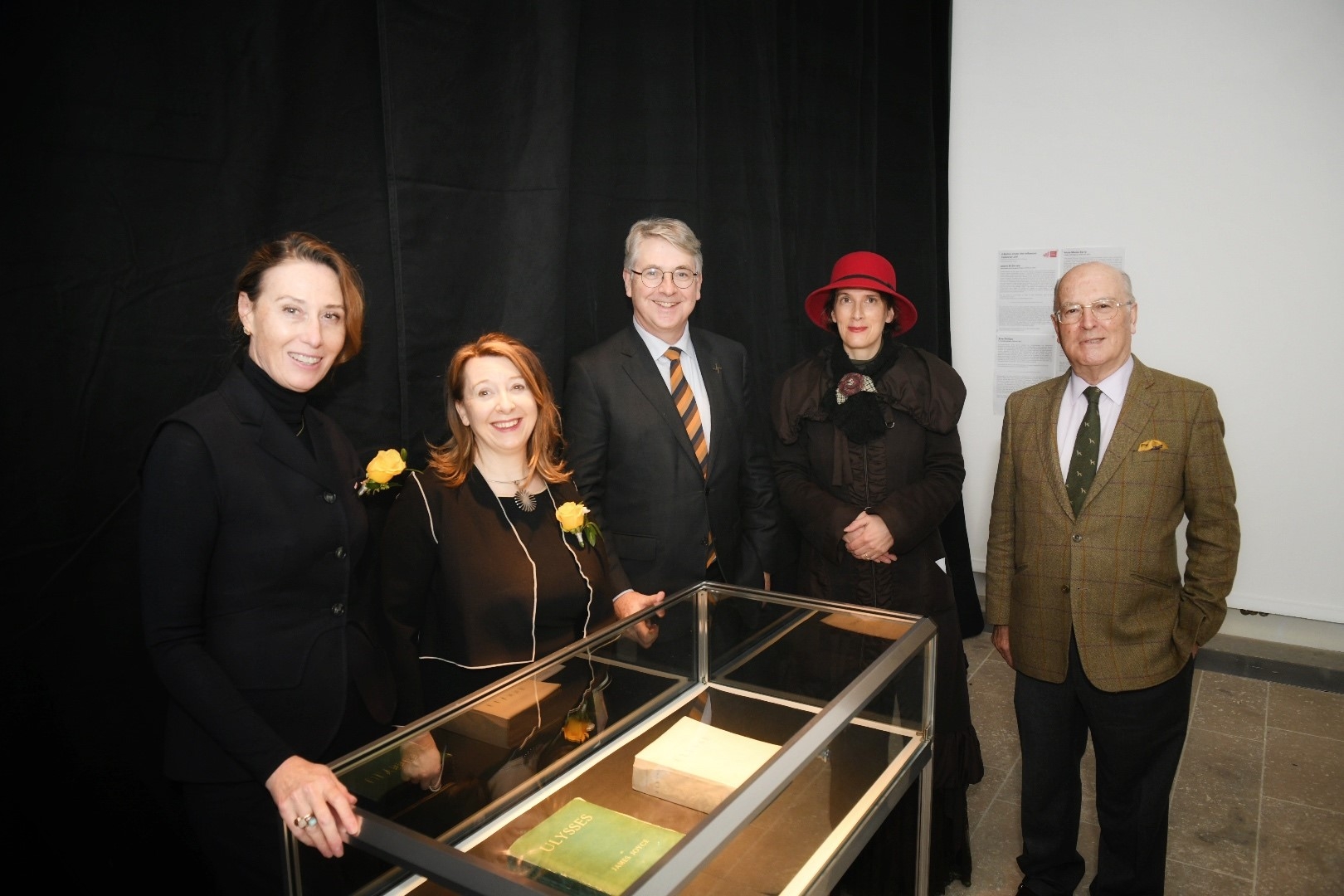 Attending the Centre Culturel Irlandais centenary event for Ulysses on 02.2.22 were Princess Grace Irish Library (PGIL) Trustee and Ambassador of Monaco to UNESCO Anne-Marie Boisbouvier (far left), Niall Burgess, His Excellency Ambassador of Ireland to France and the Principality of Monaco (centre), Honorary Consul General to Ireland in PACA France Pierre Joannon (far right), CCI Director Nora Hickey M'Sichili (left centre) and Rosetta Beaugendre (right centre), lead curator of the CCI "Season of Centenaries" exhibition - which features the Ulysses #312 first edition on loan from the PGIL.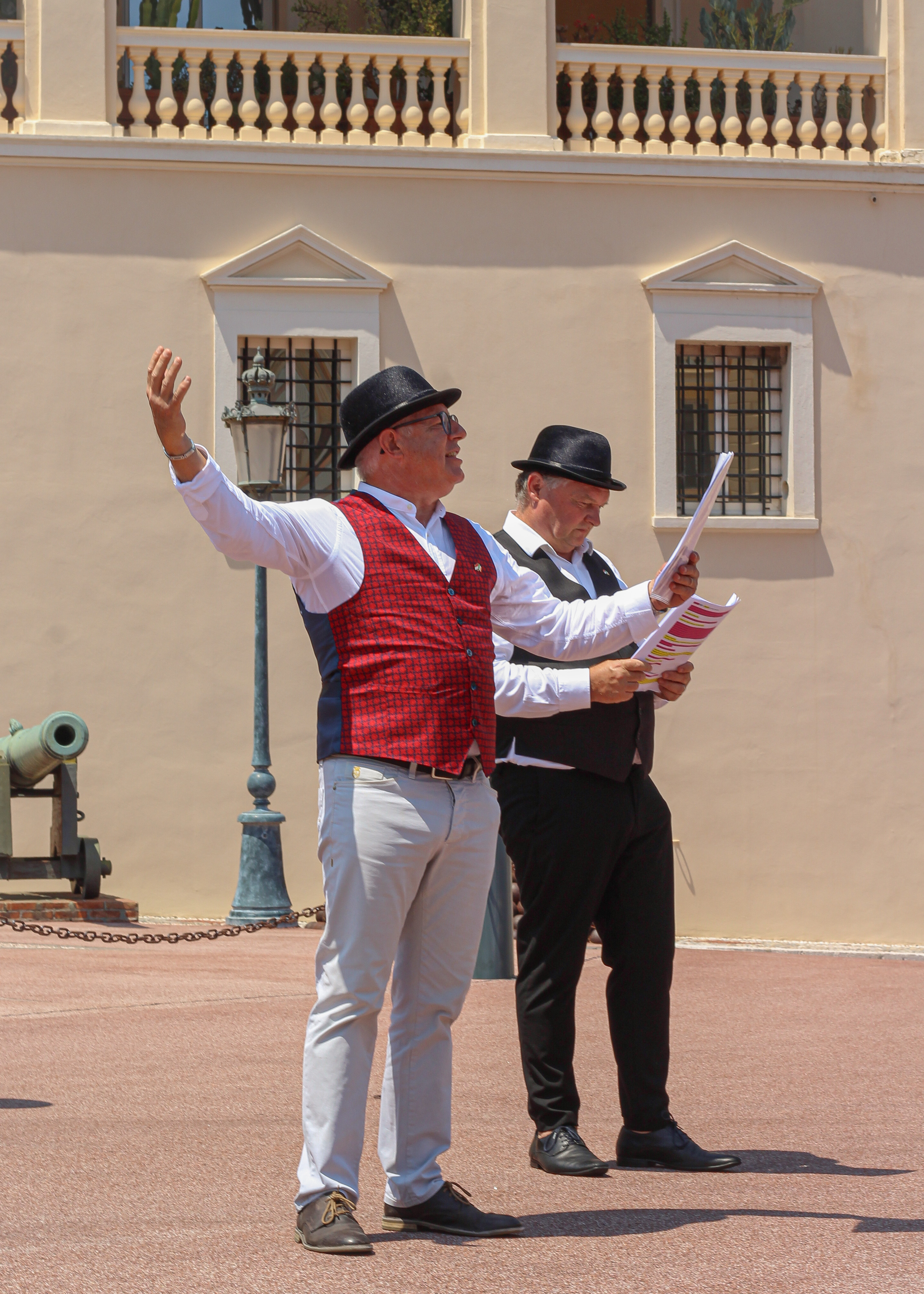 Visit the Princess Grace Irish Library to see this rare first edition of Ulysses. Our copy is numbered #312 out of 1,000 printed on handmade paper. Images below.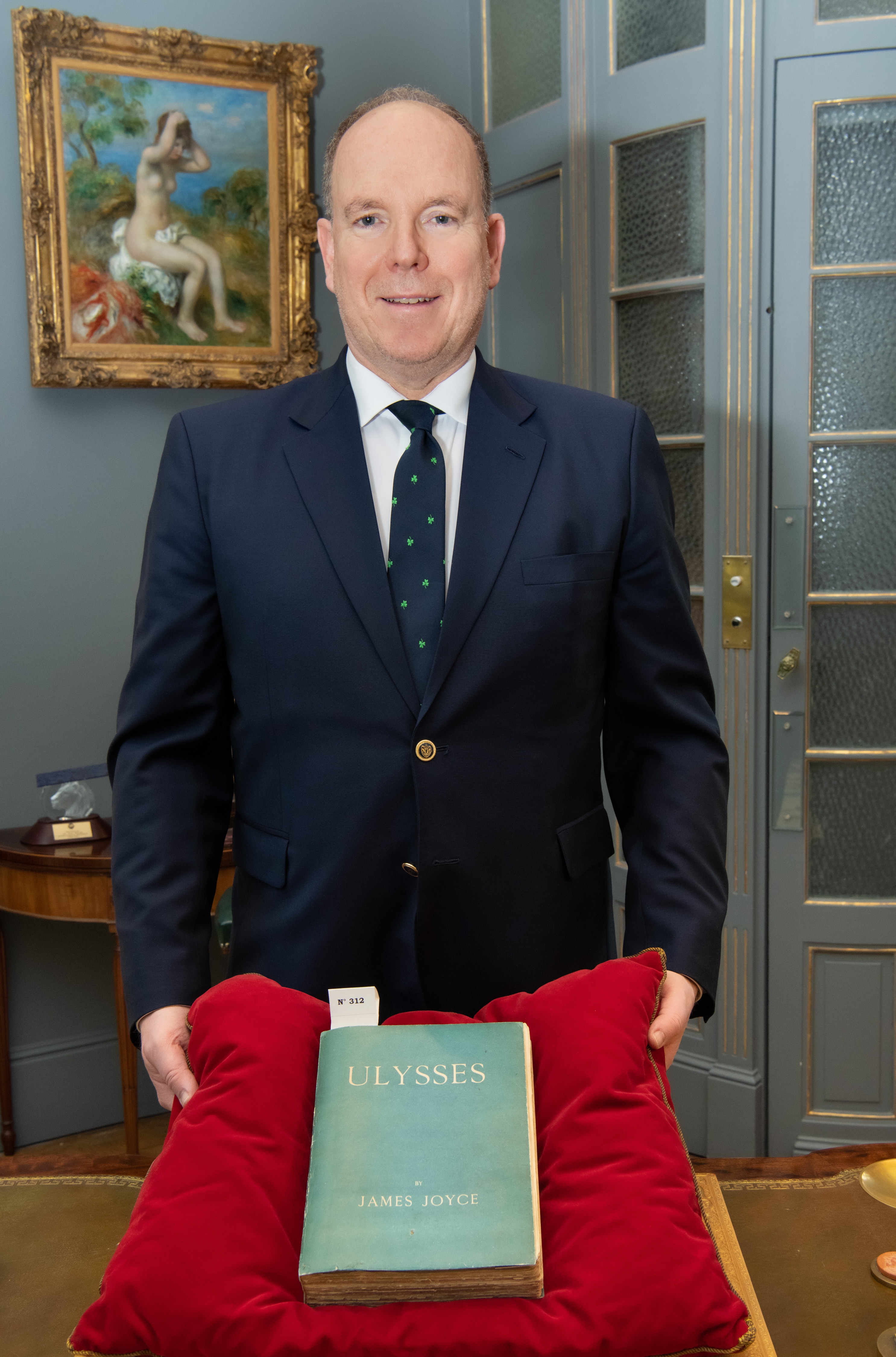 photo copyright Gaelan Luci, Palais Princier